Many women struggle with feeling tired and losing weight. Often don't have enough time or don't know where to start. Dr. Candido understands your struggle and wants to teach you how to heal yourself naturally.  These are her 5 pillars of health:
Food is medicine: Inflammation in the gut can lead to autoimmune conditions, fatigue, depression, anxiety, brain fog etc.  A leaky gut could be due to food sensitivities or dysbiosis, which can contribute to micronutrient deficiencies. Eat more vegetables and eliminate sugar/refined carbs to reduce inflammation in the gut. If you have dysbiosis, digestive enzymes and probiotics can help restore the gut flora.
Movement and Mindfulness: Find a practice that brings you joy and helps you relax. Whether that is yoga, qigong, dance, meditation, do it consistently and do it every day. Movement and sweating helps the body get rid of toxins through the lymphatic system. Meditation helps the mind reduce stress, which is another toxin that produces cortisol in the body.
Remove Toxins: Heavy metals, pesticides and environmental toxins can suppress the immune system leading to chronic infection and cancer. It's important to eliminate toxins in your food and personal products, in addition to supporting your detox organs. You can detox the liver with supplements such as Milk Thistle and Glutathione. You can help the kidney eliminate toxins by drinking at least 2/3 your weight in ounces of purified water.
Sleep: Healing requires rest. At least 8 hours a night. I recommend a variety of herbal supplements such as melatonin, valerian root, magnesium, Kava, chamomile etc.  It's also important to assess for sleep apnea to make sure your body is getting enough oxygen while you sleep, it can contribute to weight gain, high blood pressure and migraines. Remember to limiting screen time before bedtime.
Biochemical:  Hormones and thyroid function decrease with age and affects your weight and energy. Both are influenced by the adrenals which produces cortisol during times of stress. Pregnenolone steal syndrome reduces the sex hormones produced when the body is under stress. When you are under stress the thyroid produces Reverse T3 which can block your thyroid hormone from working.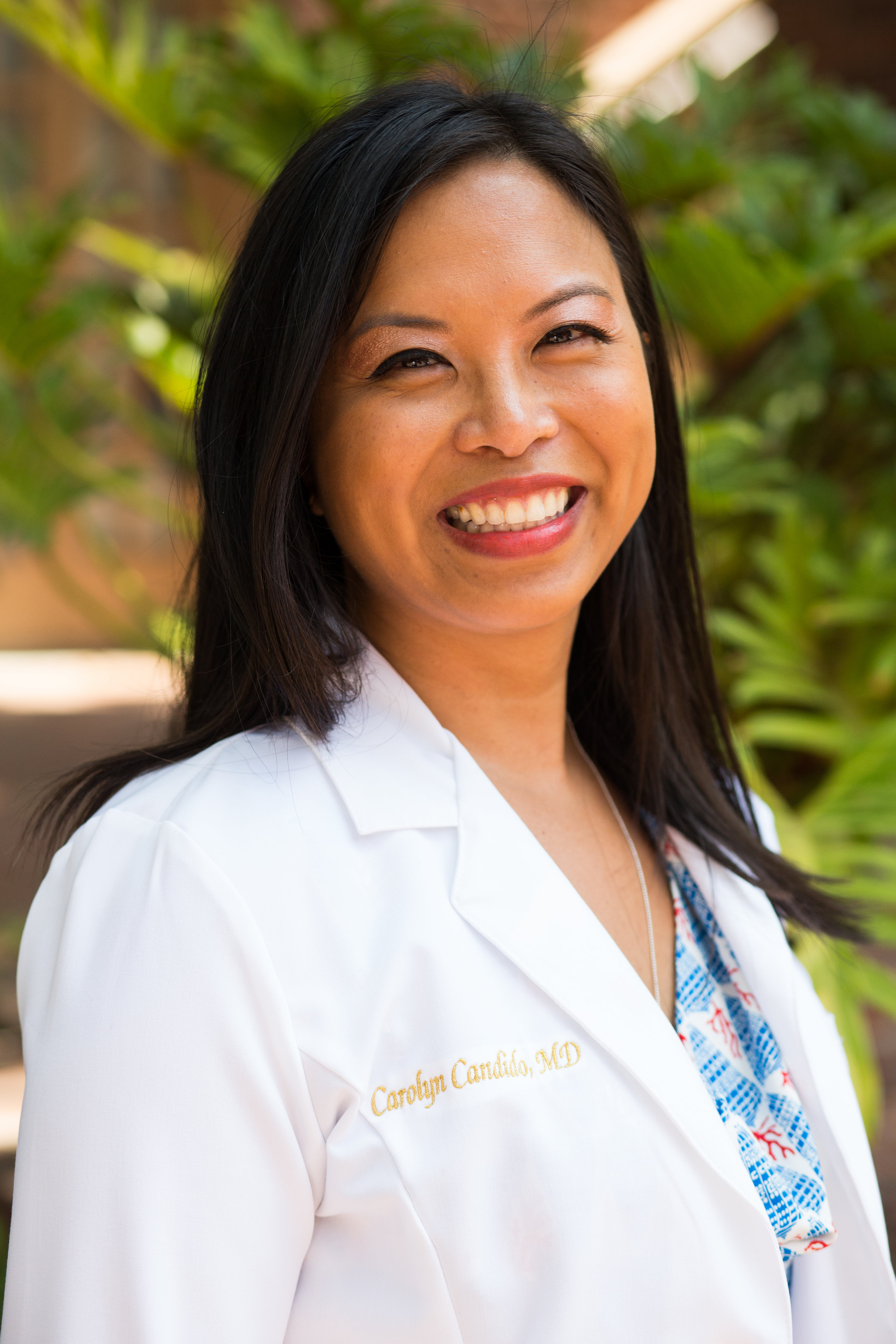 Carolyn Candido MD is empowers women to change their health naturally through diet, movement, and detox. Her goal is change your limiting beliefs about your health, so you can heal yourself. Women have been able to lose weight, regain their energy and improve their mental clarity working with Dr. Candido.
Dr. Candido was born and raised in San Diego, CA. She received her medical degree from University of California, Davis and completed her Family medicine residency at University of Southern California in Los Angeles, CA.  She started a Functional Medicine practice at Carlsbad Integrative Medical Center prior to joining Hawaii Natural Medicine and has helped over 1000 patients meet their health goals.